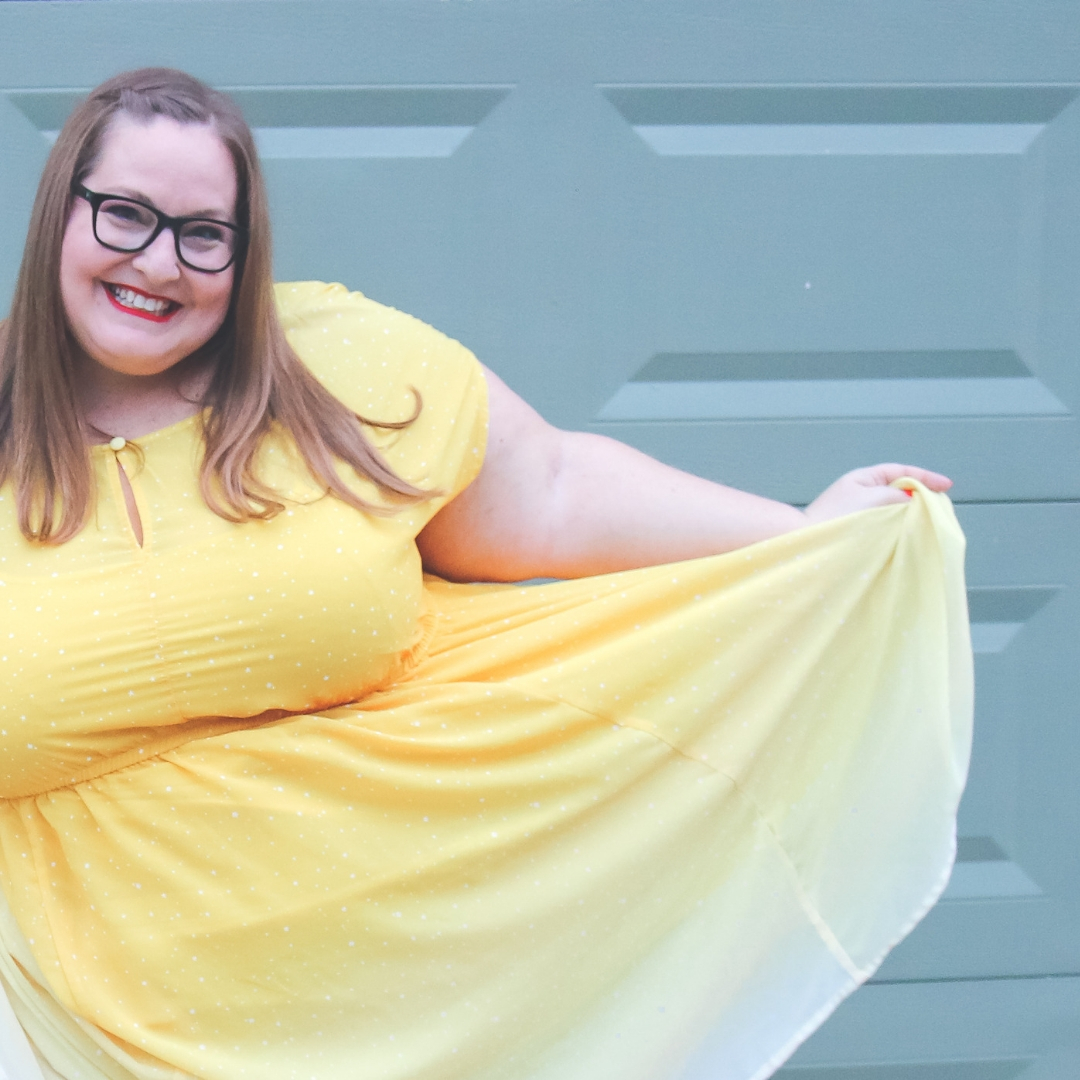 My Approach
You know your business best!
With over ten years of online marketing experience, it's my role to elevate your online presence.
I believe in an open line of communication and I will provide you with the support and tools you need to thrive online.
Honesty is everything to me.
When it comes to online community building, I don't teach people how to buy followers or use tactics that go against the policies of social media outlets. Online marketing, especially SEO, takes time to see results but it's always worth playing by the rules of the online platforms.
I'm also passionate about helping providers and businesses to become size-inclusive. I've consulted with brands like Target's maternity line Ingrid & Isabel and organizations like the National Institutes of Health!
Want to get started right away? Awesome! When you book your selected package, you'll receive an e-mail from me with the next steps.
Want to talk before booking? Great! Click the button directly below to schedule a brief call so I can understand how best to support you.

I enjoy helping people succeed online even more than I love dresses with pockets. I can't wait to work together! 

Jen McLellan is a lifesaver! She set up a clear plan for me regarding online marketing, optimum use of social media, and developing the opt-in and format for my newsletter. I highly recommend her. She's a dream to work with.
I just really love Jen. She's been able to hop on the phone with me and help me clarify and organize my goals in no time, and has such a broad base of knowledge about SEO, marketing, social media, etc.–it's like a one-stop-shop for busy people like me.  Really, I love working with her too because she's genuinely kind and supportive. She is a breath of fresh air in so many ways!
We had the opportunity to work with Jen as a consultant following guesting on her podcast and in the process of fine-tuning ours for launch. She is a wonderful and gracious person to visit with. She is kind and positive when giving ideas and criticism, as well as, giving words of encouragement for what we are doing well. She has incredible ideas for growth that we didn't think of. We left our consult with her uplifted, inspired, and excited to dive into work. We would suggest her services to anyone looking for advice & help. We will contact her again!
Hourly Consulting Opportunities 
3 Hour Consulting Package 
From social media to SEO, are you wanting one-on-one time to get your online marketing questions answered?
Here are some ways I can support you… 
Learn how to develop a connection with your social media following and transform "Likes" into clients.
Quick time-saving tips for repurposing content across all of your social media platforms.
How to grow your newsletter list by creating an opt-in your community will get excited about!
Feeling stuck with blogging and don't have any idea what to write about? I've been called the "Idea Bunny" by many! I love helping people develop an editorial calendar and get unstuck for good.
Are you unsure where to even start with SEO? Let me teach you!
And so much more… 
You'll receive a $50 discount for purchasing this three-hour package! 
More Details
We'll meet via Zoom video so I can answer your questions and review your website and social media platforms while we're talking. No reports are included in this package. 
1 Hour Social Media Consulting 

Are you frustrated with your social media reach? Do you have questions or want to learn how to improve your reach?
I'm here for you with experience growing my social media following to over 200,000. From Instagram, Facebook, to Pinterest – I'm excited to share helpful insights. 
More Details
Let's jump on Zoom together via video and I can look at your social media accounts with you, answer your questions, and provide actionable tips for you to develop your own social media strategy.
1 Hour Blog Consulting
I've been a blogger for nine years, and my blog has received over 6 million hits! Whether you want to become a blogger, have a new blog or are a business with a blog, I'd be thrilled to support you!
More Details
We'll meet via Zoom (your choice of audio or video) for one hour. I'll answer your blogging questions and help you develop next steps for growing traffic to your website!
If you'd like to meet for longer than one hour or have follow-up meetings, my hourly rate is $99 or three hours for $250.
1 Hour Podcast Consulting
Have you thought about starting a podcast? Aren't sure if podcasting is for you? After a ton of research, in May of 2018, I launched the Plus Mommy Podcast that now has over 150,000 downloads. I'd be delighted to help you assess if podcasting is the right fit for you.
More Details
We'll meet via Zoom (your choice of audio or video) for one hour. I'll answer your questions and following our meeting, you'll receive a document with my top podcasting resources.
1 Hour Digital Product Development
Want to learn how I've grossed over $25,000 from one e-book? I'm happy to share how you can transform your idea into a profitable digital product.
More Details
Let's jump on Zoom (your choice of audio or video) for one hour. I'll answer your questions and help you to feel empowered with next steps!
1 Hour SEO Consulting 
SEO (Search Engine Optimization) is the difference between people finding your business or your competitor when doing a Google search.
I'll analyze your current rankings and help you to develop a plan to drive more traffic to your site!
More Details
Let's jump on Zoom (your choice of audio or video) for one hour. I'll answer your questions and help you to feel empowered with next steps!
Size-Inclusive Consulting
I've supported thousands of plus size people during pregnancy and motherhood. I understand the unique struggles people of size face and have a highly engaged community eager to participate in market research and product testing.
From birth professionals to maternity clothing lines, I've helped businesses learn how to meet the needs of people of size. 
Let's start by meeting for one hour to address your immediate questions and concerns. Then we can go from there based on your unique needs.
Over the years Jen has helped me multiple times to learn and understand social marketing. I used to be totally clueless, but she helped me with basic stuff to more nuanced topics. She is so knowledgeable, has fun and unique ideas, and is so patient, which for me was incredibly helpful. Jen is the best!
After umming and arring regarding starting a podcast, I am no longer uttering an 'Um' or an 'Ar' anymore. Before consulting with Jen my podcast experience was next to nothing. After just a one hour consulting session I am ready to start my podcast with confidence. Not only did Jen answer all of the technical aspects that I had no idea where to begin on but she gave me solid feedback in regards to my podcast series ideas and how it would translate that podcast to my already established social media audience. Jen is a pro-podcaster but an even better cheerleader for marginalized people claiming space in the arena of podcasting. I am now going to recommend Jen as a podcast consultant to anyone who I ever hear mutter 'maybe I should start a pod'. Including YOU reading this umming about starting a pod? Call Jen!